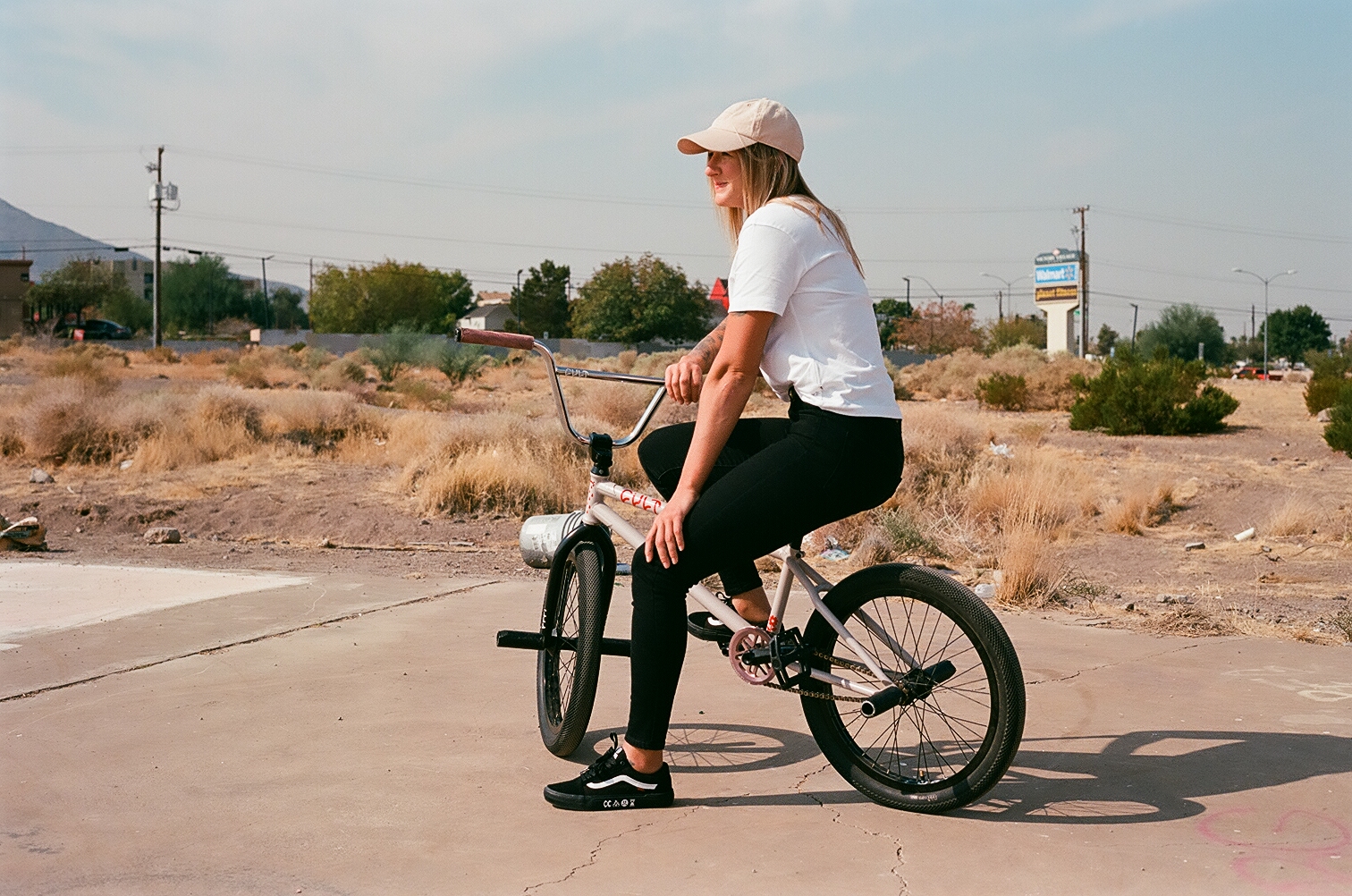 Vans x CULT Presents 'Trying Times'
Featuring Angie Marino, Dak Roche, and Sean Ricany
WATCH NOW ON VANS' YOUTUBE
Costa Mesa, CALIF. (Nov. 18, 2020) – The newest film from Vans x CULT, Trying Times chronicles the experience of a shared crew of BMX riders road tripping from Southern California to Las Vegas. Managing to keep things light and easy despite the currently challenging landscape, the film captures the team camaraderie, core tenets of each brand, and the iconic riding that backs it up.
"It's no surprise that we're living through very uncertain times," comments Vans and CULT team rider Dakota Roche. But it was the project itself, and getting on a bike every day, that kept the spirit alive among the crew. According to fellow team rider Sean Ricany: "After not traveling for a bit, there isn't a better feeling than getting back in the van. I can't be bothered thinking about the stuff going on in the outside world when I am battling a trick, and that's why I love this."
Vans and CULT team rider Angie Marino echoed those sentiments, adding, "It was rad to be on a filming trip with the guys. They pushed and inspired me to ride hard."
CULT's bold signature aesthetic emerges throughout the nearly 12-minute edit, and is also reflected in the recent Vans x CULT product collaboration. CULT Founder Robbie Morales shares that this was intentional from the start: "Simple, clean, and effective were recurring themes throughout the design process. Backing that up with a road trip edit made this one of the most satisfying projects we have worked on."
The entire crew—which also included Chase DeHart, Brandon Begin, and Richard Hernandez—agree that the project brought a new level of stoke to an otherwise uncertain year. "Through it all, the one thing that remains unshaken is the love and passion for what we do," Dak adds. "We will continue by any means necessary. 2010 UNTIL THE END."
Watch Vans x CULT Trying Times now on Vans' YouTube.
About Vans
Vans®, a VF Corporation (NYSE: VFC) brand, is the original action sports footwear, apparel and accessories brand. Vans® authentic collections are sold in 97 countries through a network of subsidiaries, distributors and international offices. Vans® has over 2,000 retail locations globally including owned, concession and partnership doors. The Vans® brand promotes creative self-expression in youth culture across action sports, art, music and street culture and delivers progressive platforms such as Vans Checkerboard Day, Vans Park Series, Vans Triple Crown of Surfing®, Vans Custom Culture, and Vans' cultural hub and international music venue, House of Vans.
Vans, "Off The Wall" Since '66
vans.com/bmx
youtube.com/vans
facebook.com/vans
Instagram.com/vansbmx66
twitter.com/vansbmx66