Bike Check : Miss Jibb (Patricia Pacheco)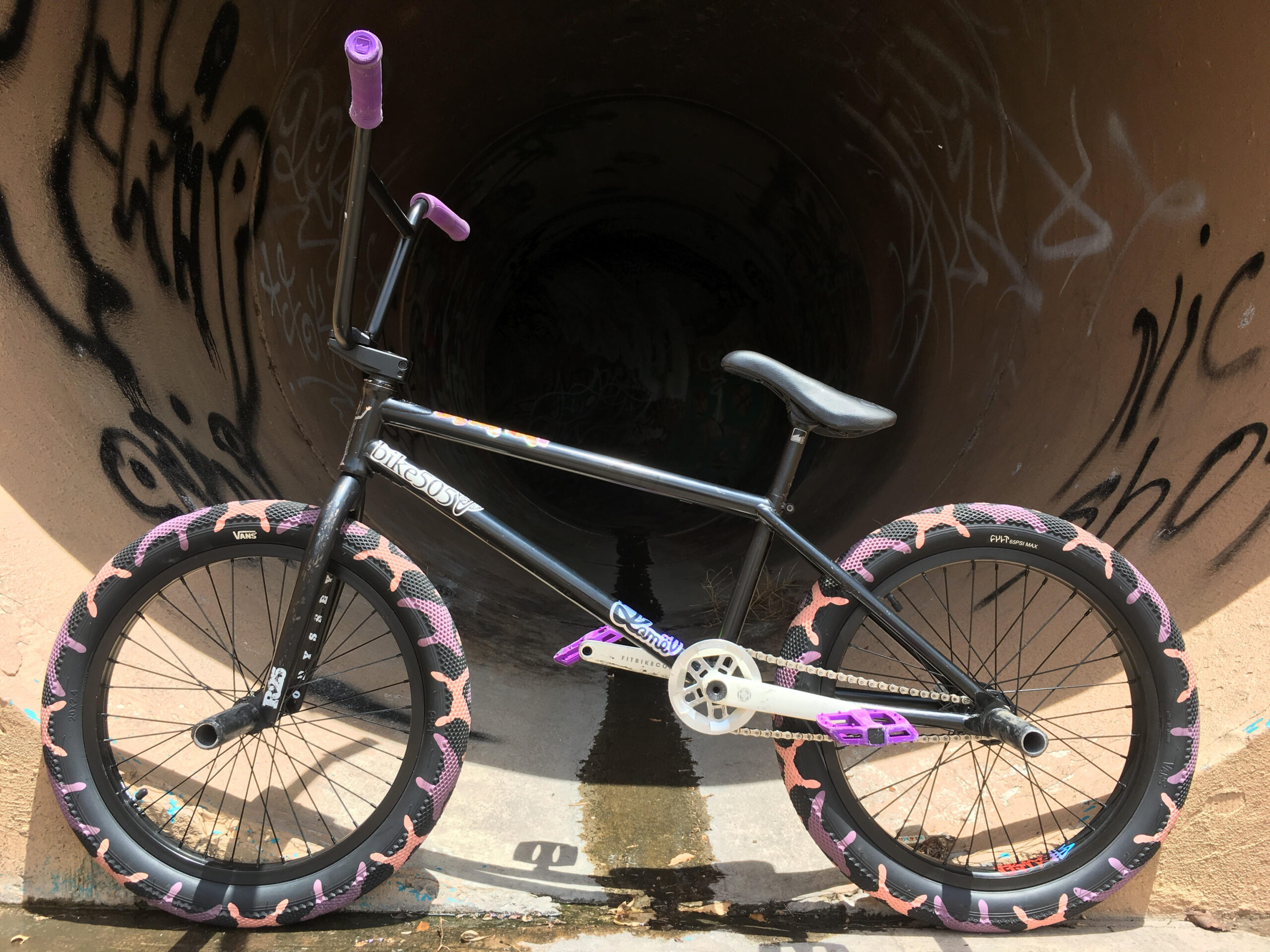 Miss Jibb's (Patricia Pacheco) bike was recently stolen and Bike505 Shop helped her get rolling again! So we've caught up with her for a bike check!
Frame: Subrosa Noster 20.8
Fork: Odyssey R25
Bars: Primo Rebar 10"
Stem: Merritt top load
Grips: Merritt
Seat post: Merritt
Seat: Cult
Pedals: Merritt
Cranks: Fit 165mm
Sprocket: Merritt 25t
Front tire: Cult Vans Pink & Purple Camo
Front rim: Revenge
Back tire: Cult Vans Pink & Purple Camo
Back rim: Stranger with a Freecoaster
Pegs: Merritt Begin
Special Notes: Thanks @bike505bmx for helping me with this bike and @bayunscott for the freecoaster!