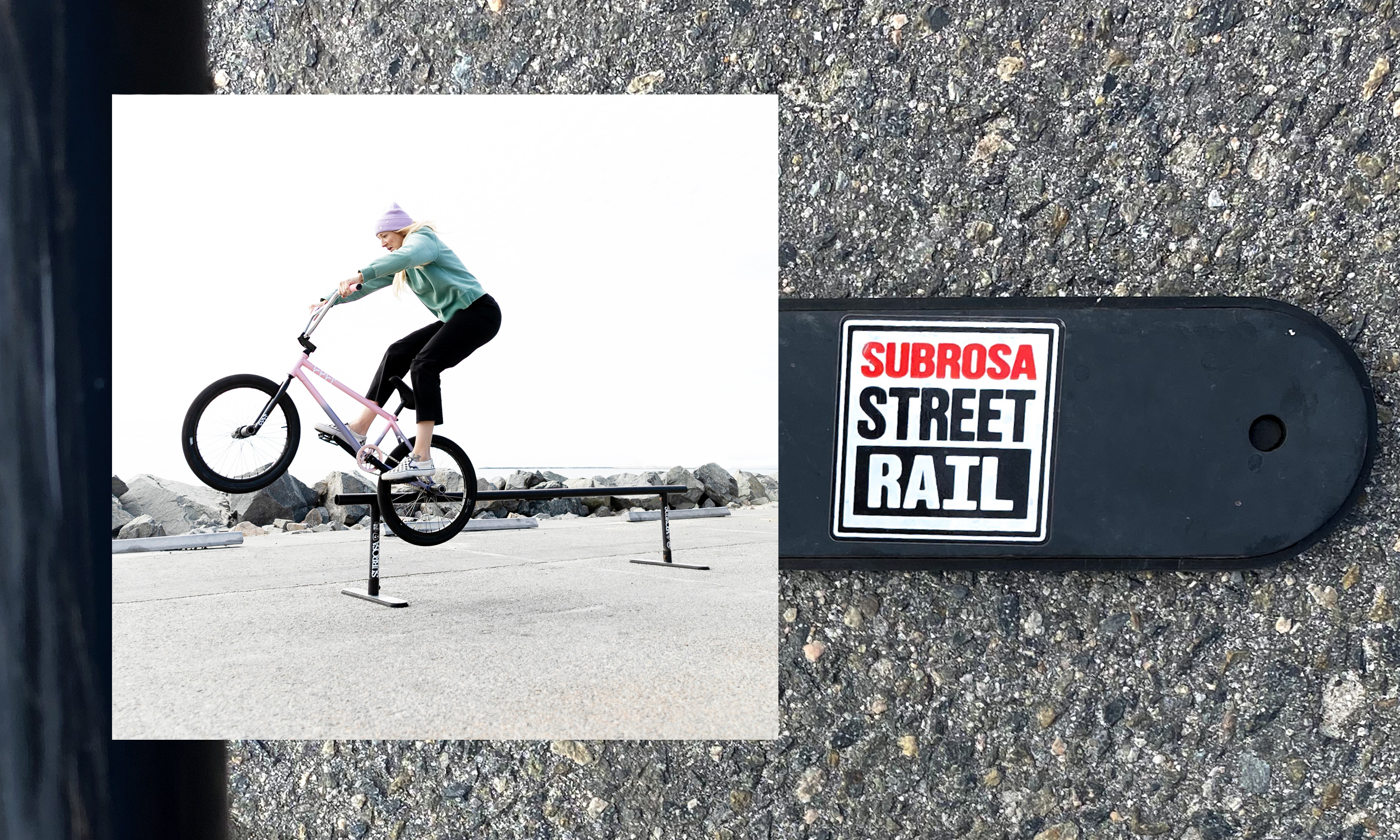 These days, when parks are closed or even shut down, sometimes you need to make do with what you have. But if your driveway isn't doing the trick anymore, grab yourself this rail from Subrosa! It's easily portable and comes with a bunch of different upgrades to keep things interesting. Most importantly it's durable! Angie has been testing out this rail for close to a year now and it's still holding up! Big thanks to Ronnie Bonner for supporting The Bloom BMX. You can order this rail from most online BMX shops or check in with your local bike store.
SUBROSA STREET RAIL
Fast black coating for superior grindablility
2.5mm thick steel tubing
2.25 in round tubing for limitless trick capabilities
Heat treated, 17 mm hex bolts for ease of assembly
Packaged size 51″ x 5.5″ x 3.5″
Weight: 50 lbs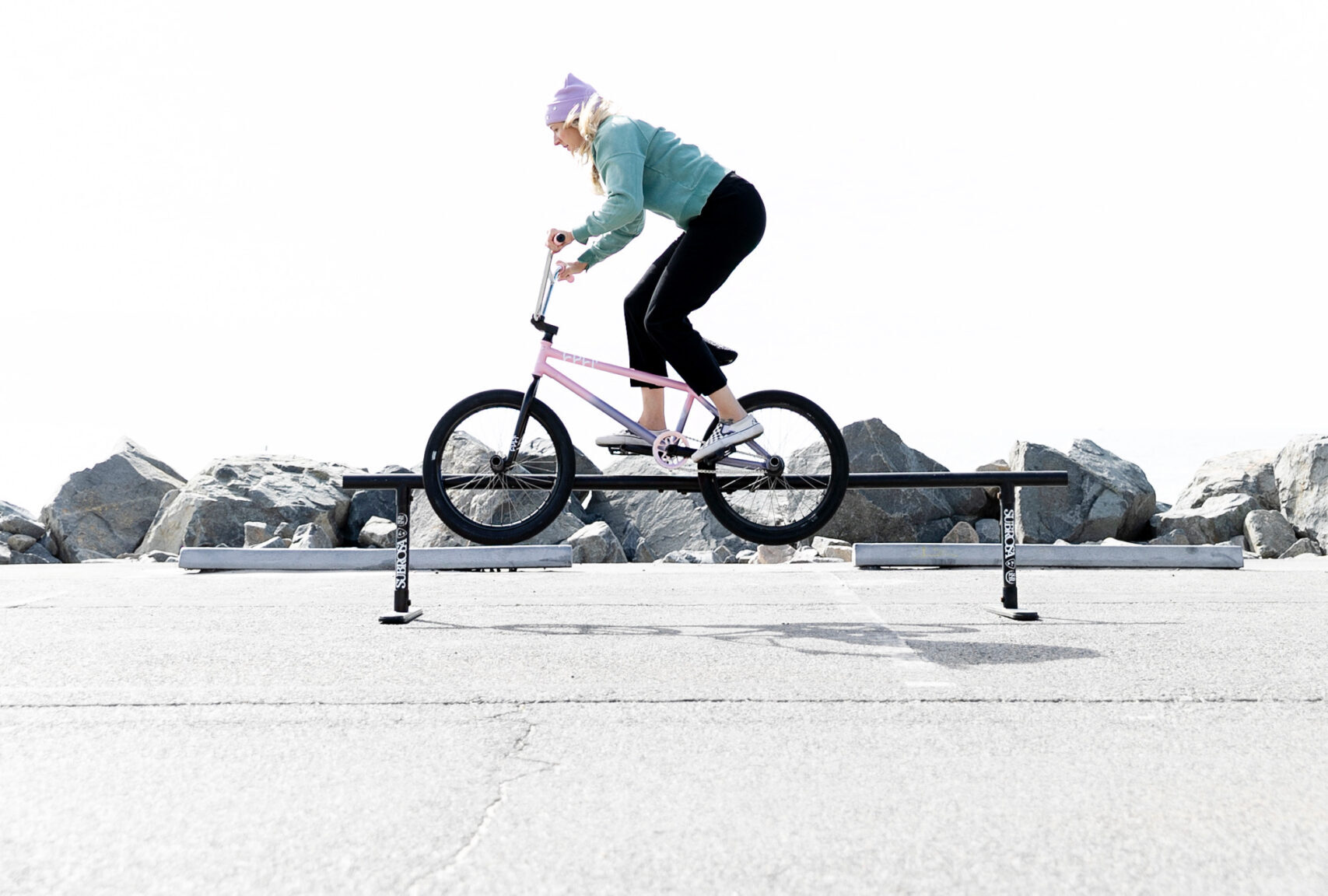 "BMX specific – NOT just another skate rail. Perfect 8 foot long, 18 inch height for beginners and pros to learn and try new moves. Or use the connector kit and attached 2 rails together! Ease of transportation with 4 foot disassembled size. Spot enhancing capabilities, just add creativity. Bolt to the ground for a more permanent structure. More and more add-ons are coming for the Street Rail. Stay tuned." – Subrosa
AVAILABLE UPGRADES
A-Frame Kit – This kit will allow you to swap out the legs of your Street Rail and install parts creating an A-Frame rail.
Extension Kit – The Extension kit gives you an additional 4 feet of grinding, extending your current 8ft rail to a total of 12ft.
Rollercoaster Kit – This kit provides the platform for you to learn new and innovative tricks to up your rail game. Easily convert two Street Rails into a rollercoaster rail spot in minutes.
Rubber Feet– Replacement rubber feet, sold as a pair.
XS Kit– Lower the height of the Street Rail from the stock 18″ (45.7cm) to 12″ (30.5cm). Low enough for beginners to feel confident, but tall enough to grind a 20″ BMX bike without interference from the ground.
https://subrosabrand.com/
@subrosabrand
Rider: Angie Marino
Photos by: Elise Crigar