Tokyo 2020 Olympics postponed until 2021 – Reactions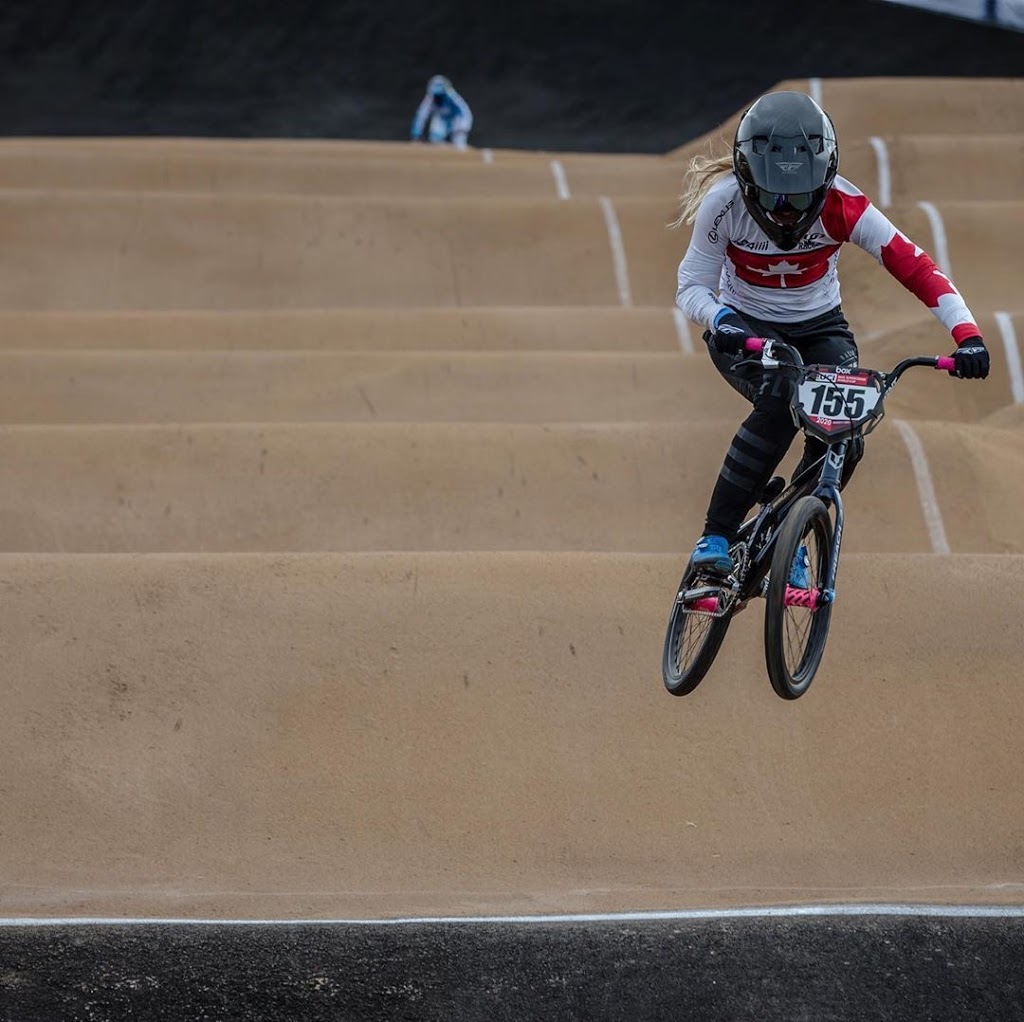 On Monday, March 22, 2020, Canada became the first nation to withdraw from the 2020 Tokyo Olympics. Later that day, the Australian Olympic Committee advised Australian athletes to prepare for a Tokyo Olympic Games in the northern summer of 2021.
"The Canadian Olympic Committee (COC) and Canadian Paralympic Committee (CPC) urgently call on the International Olympic Committee (IOC), and the International Paralympic Committee (IPC) and the World Health Organization (WHO) to postpone the Games for one year and we offer them our full support in helping navigate all the complexities that rescheduling the Games will bring. While we recognize the inherent complexities around a postponement, nothing is more important than the health and safety of our athletes and the world community." – The Canadian Olympic Committee

On the withdrawal and now the postponement, we asked Canadian Elite BMX Racer Drew Mechielsen on her thoughts
"Now that Tokyo has officially been postponed, all of this is a little bit easier to process. That being said, when I first read the email that I received on Sunday night that informed me, Team Canada would not compete at the Olympics this year, I was crushed. I am not even a qualified athlete (as we are still in process). But the past four years have been put towards trying to get myself there and it was a hard pill to swallow. After giving myself a few days to let it sink in, I recognize that this move by the COC was only to protect their athletes, staff and spectators. It was a big move by team Canada to put the pressure on the IOC to have the Olympics delayed and I respect them being the first ones to take that step. After an emotional 24 hours, I'm going to do my best to keep moving forward (while being isolated) until there is a distinct plan in place for what comes next! One day at a time." – Drew Mechielsen
On March 24, 2020, a joint statement between the IOC and The Tokyo 2020 Organizing Committee stated: "In the present circumstances and based on the information provided by the WHO today, the IOC President and the Prime Minister of Japan have concluded that the Games of the XXXII Olympiad in Tokyo must be rescheduled to a date beyond 2020 but not later than summer 2021, to safeguard the health of the athletes, everybody involved in the Olympic Games and the international community." – Read the full statement here.
Photo by Naoki Gaman
So what do some of the athletes in freestyle and racing think?

"I'm glad the athlete's safety is a concern and we have had incredible support to help deal with these stressful times. As for how to deal with it, I'm just going to keep training like normal and trying to keep my head clear of anything that would be distracting " – Hannah Roberts
2 x Olympic Gold Medalist Mariana Pajon
"Una de las más grandes cualidades que tenemos los deportistas es saber adaptarnos a cualquier situación y esta no es la excepción. En mi opinión personal los Juegos Olímpicos pasan a un segundo plano cuando vemos lo que está viviendo el mundo, pienso que la salud y el bienestar de todos es hoy la prioridad y aplazar estas justas fue una sana decisión. Sé lo que implica esto y estoy muy agradecida por todo el esfuerzo realizado por @tokyo2020 y por @olympics para tener todo listo para nosotros y se que pronto disfrutaremos de estos Juegos y de todo lo que ha hecho Japón por unos Olímpicos inolvidables. Por ahora queda seguir cuidándonos y preparándonos como podamos desde casa y así saldremos de esta mucho más rápido. Esta competencia que tenemos hoy no implica enfrentarnos unos y otros, sino que esta la ganamos todos unidos. Cuando se llegue el momento indicado para salir a darlo todo en Tokio sin poner a nadie en riesgo, estaré lista y preparada para representar a mi país #Al100" – Mariana Pajon
Photo by Naoki Gaman
"With so much uncertainty in the world right now and everyone taking it day by day, I think the IOC made the right choice in postponing the games. Of course, it's a bit disappointing knowing an event we have been working towards the last few years won't be happening when we thought, but all I see it as is a chance to train even more and get even better before the big show!" – Nikita Ducarroz
Photo by Naoki Gaman
"I believe it is the right decision to postpone The Olympics. It's upsetting, but at the same time, I'm happy the health of the athletes is being taken seriously. Some peoples training has been affected during this pandemic and I don't feel it would be fair to continue as scheduled under these circumstances." – Perris Benegas
Photo by Tomas Fuentes
"I think is the right thing to do, not just for taking care of athletes health, for consideration of those who have nothing to ride, back in Chile everything is on lock-down. California is the same thing. Not all of us are lucky to have a private park to ride at and get ready for the Olympics. Nothing changes, but the time that the Olympics are going to happen, to get this time we are losing on training and good sessions. Hopefully, everything gets back to normal soon." – Maca Perez
USA Elite Women Brooke Crain
"Although this whole pandemic is a complete nightmare, I am so thankful the IOC sees the importance of keeping us all safe and healthy. This was not the plan at all but most plans come with roadblocks. The good news is, this just means another year to prepare to be the best version of me I can be, come Olympic time in 2021." – Brooke Crain
Photo by Tim Shirvington
"I see the Olympics being postponed as a good thing for everyone's health! I believe the games should showcase athletes physical peak and the landscape of the world and closures of training centers would not provide this. I personally also felt like coming back from injury that I came into the World Cup scene at 80% of me best. I was chasing time to get strong and fit and ready for Tokyo in 2020 for me another year gives me more time to lay a stronger foundation." – Caroline Buchanan
German Elite Women Lara Lessmann
"I think it's a smart decision. The world is standing still and we are all affected. Some countries are affected more than others. It's sad, but I really think it's fair because many people are currently in quarantine and can't train or get prepared. I'm happy that they at least postponed the event and not canceled the Olympics. Health is more important than the Olympics". – Lara Lessmann
Photo by Naoki Gaman
"This virus is very aggressive, and I think that many athletes are trapped at home without being able to go out and cannot practice our sports. In Spain we have been more than a week without being able to leave home, and the president has been stipulated to be at home until April 15, but he has not guaranteed that this is the end date, it may take longer. I hope that in other countries it isn't as hard as it has been in Italy there are also many infected athletes, and it takes time to recover from this. I think they have done well to postpone it, but regarding freestyle BMX they should clarify how the system is going to work now to earn points, or explain how everything will be when this happens" – Teresa Fernández-Miranda