Bike Check with Irina Sadovnik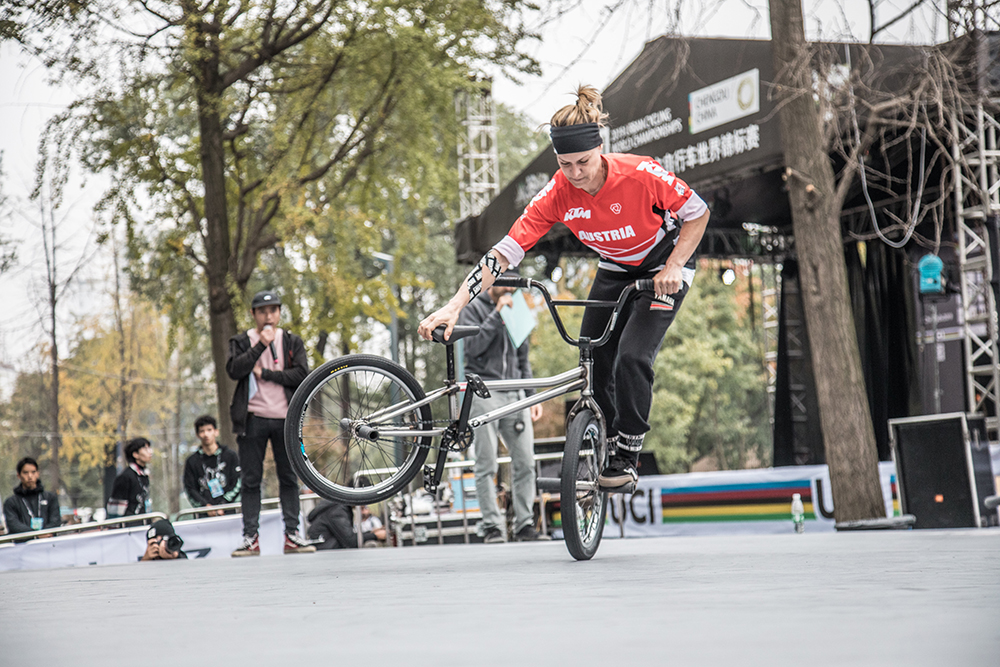 Want to know what a Flatland World Champ rides on her bike? Well, we got you covered! Austrian Flatlander Irina Sadovnik is your FIRST-EVER Women's UCI BMX Flatland World Champion, who was crowned just last year in 2019. Today we're breaking down her bike, giving you the parts, so maybe you can cruise like her too.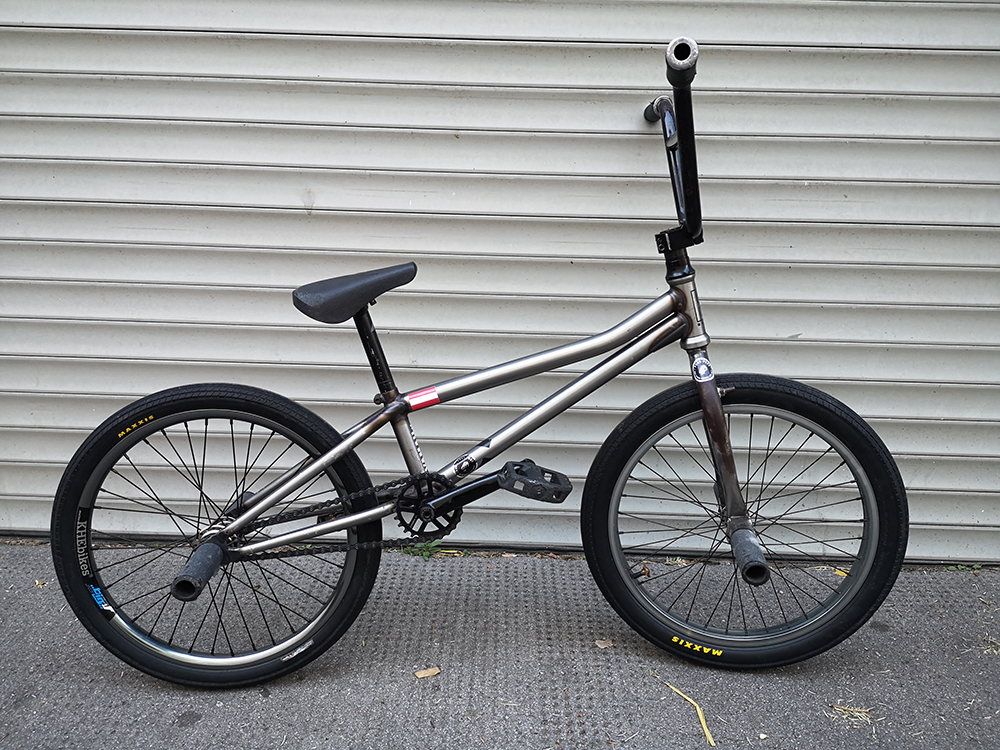 Frame: Heresy Ascend V2, Color: Raw, 19″
"The original AscenD 19'' frame design is the foundation design of our AscenD line of frames. A classic flatland size for a frame combining maximum functionality and aesthetics, a frame that gives both space and a beautiful line to the bike. 
We also found the best durability/weight ratio. Every rider on the team has his own way to ride, progress and explore new motion territories but all of them share the need for resistance and momentum." – Heresy BMX
19'' / 12,7''-13,3'' / 75° / 71° / BB 12,35'' / Thickened straight gauge top and down tubes / Tire clearance 1,95'' / 6mm thick CNC laser cut 14mm drop-outs with integrated chain tensioners / Brakeless or with removable brake mounts & cable guides / 2,055kg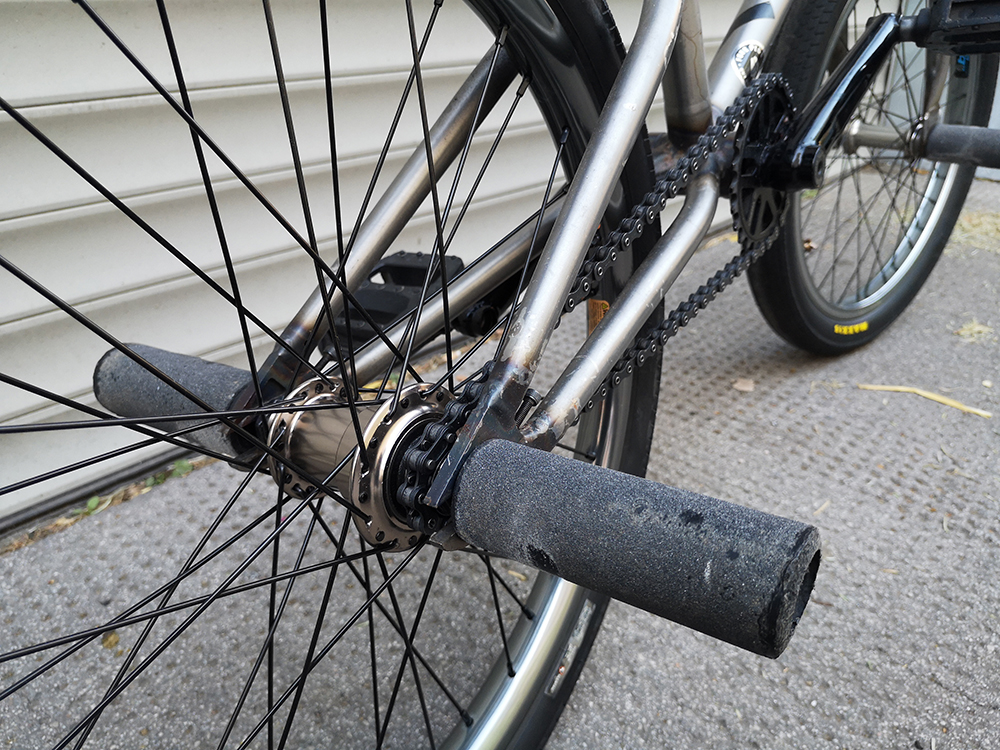 Fork: KHE Tanaka
Bars: Flybikes Suelo
Stem: KHE bikes
Cranks: Profile Racing Crankset, 165mm, Profile Titanium Axle 19mm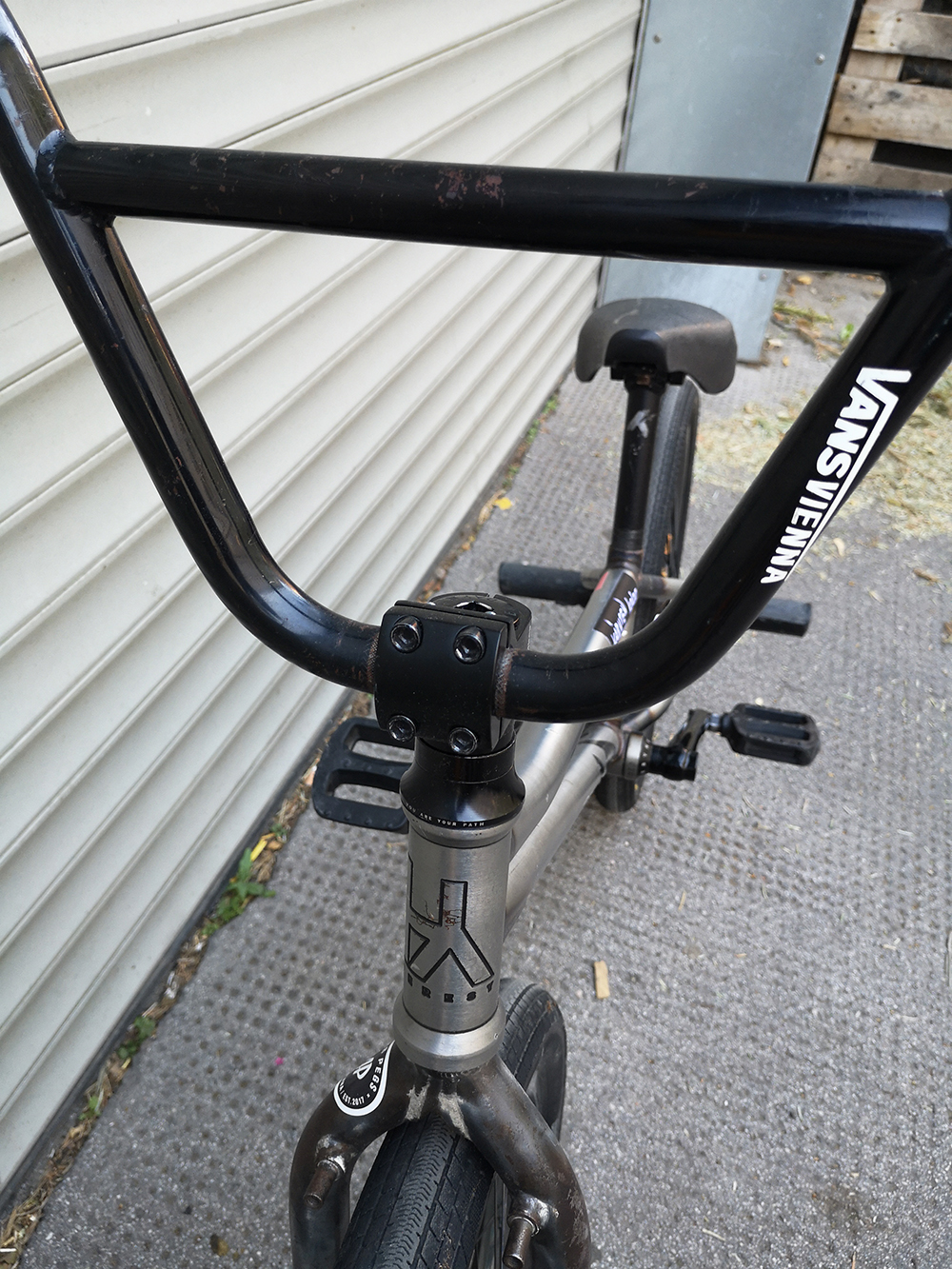 Grips: Heresy Evergrip
Seatpost: KHE Prism
Seat: KHE Watanabe
Pedals: KHE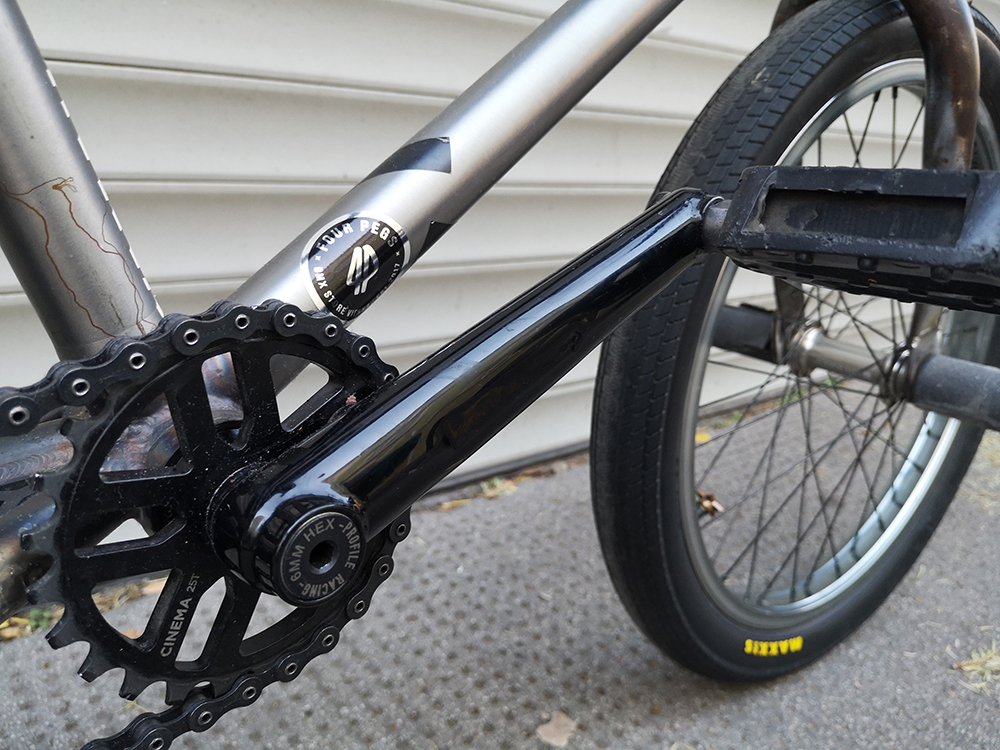 Sprocket: Cinema Rewind, 25T
Front Tire: Maxxis Torch 1.95
Front Wheel: KHE big O rim, KHE Greyhound Hub
Rear Tire:
Maxxis Torch 1.75
Rear Wheel:
KHE V rim, KHE Greyhound Free Coaster
Special Notes:
V3 plastic pegs made by Fourpegsbmx
"We designed and produced these pegs for the modern flatland rider, who looks for a light and durable flatland peg, which can be used preferably with or without griptape." – Fourpegsbmx
38mm diameter
115mm length
80g weight / peg
color: black
160g/pair w/o griptape.
For 10mm axle. Can be easily drilled to 14mm.