Nikita Ducarroz Bike Check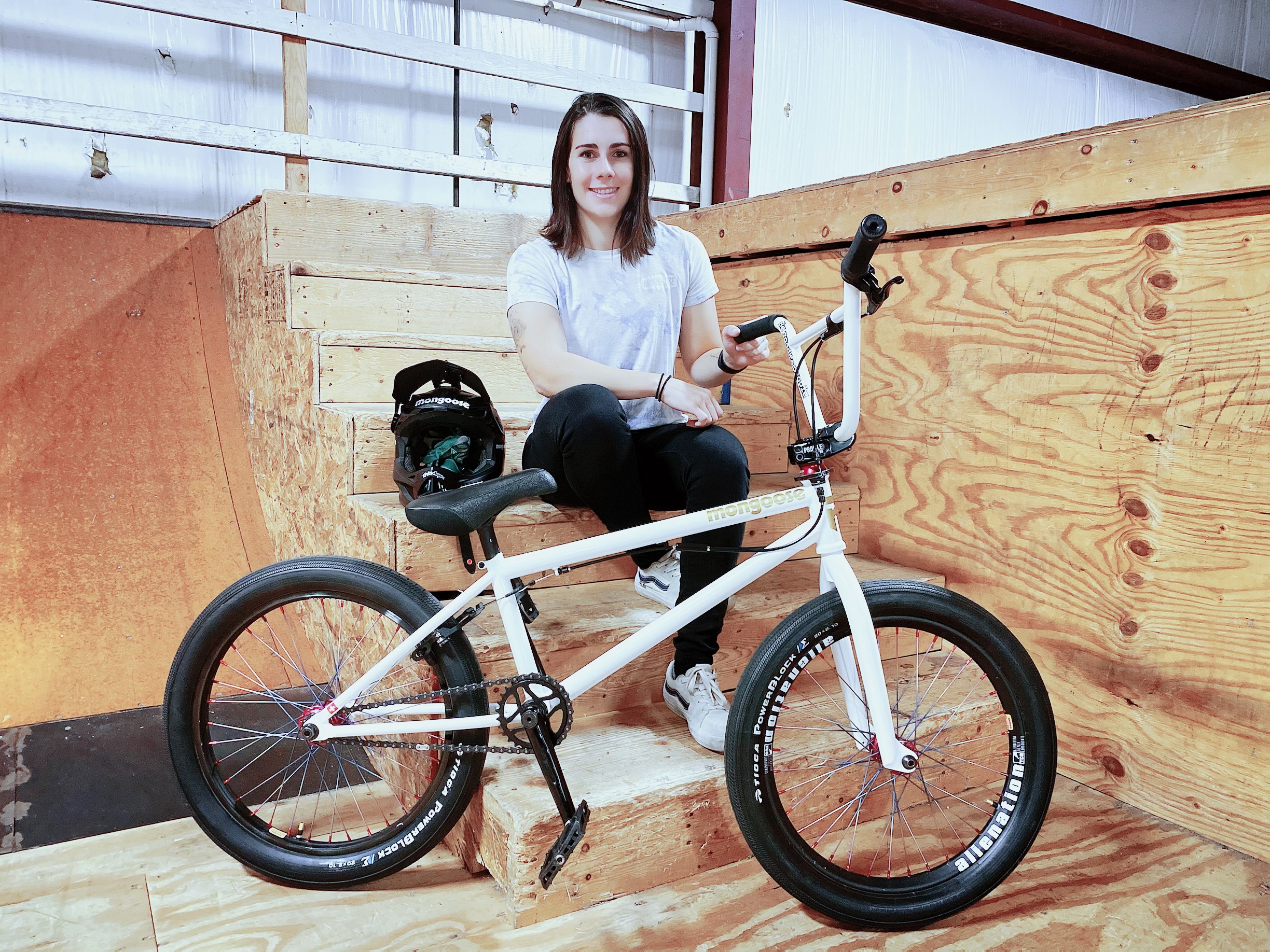 Didn't we just do a bike check with Nikita? Yes… we did.. but that was in the Summer and now we need a winter bike right? KIDDING Nikita. Nikita is 5'4″ and rides left foot forward, check out Nikita's brand new build below!
Frame: Custom Mongoose Frame (20.25" tt, 13.2" cs, 8.6" standover, 11.5" bb, 71º st, 75.5º ht)
Forks: Odyssey R25
Bars: Alienation 9s
Grips: ODI Longnecks soft Edition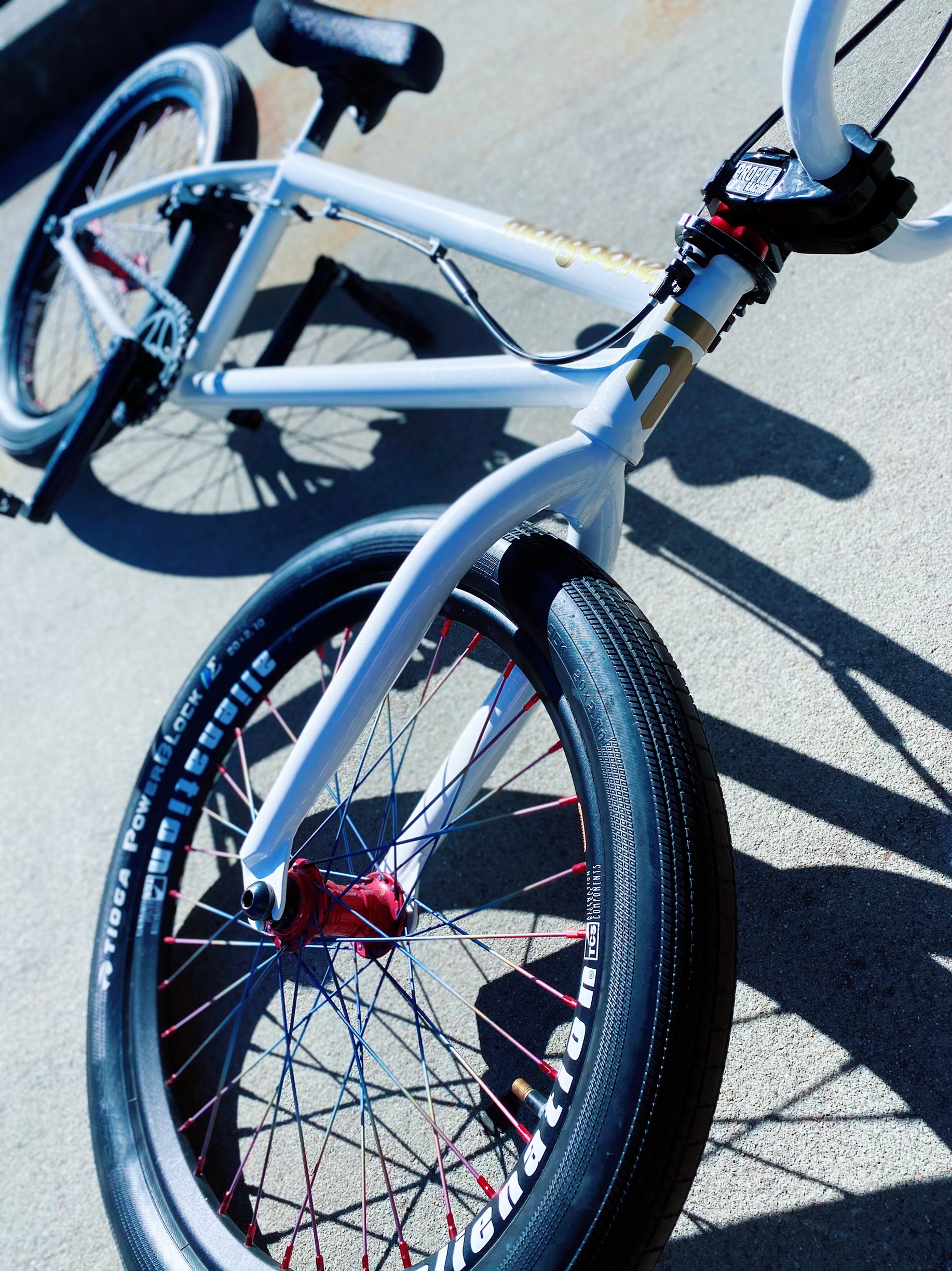 Stem: Profile Push
Seat: Dream BMX Pivotal
Sprocket: Zorg Bike Co 28t
Cranks: Profile Racing 165mm (titanium spindle)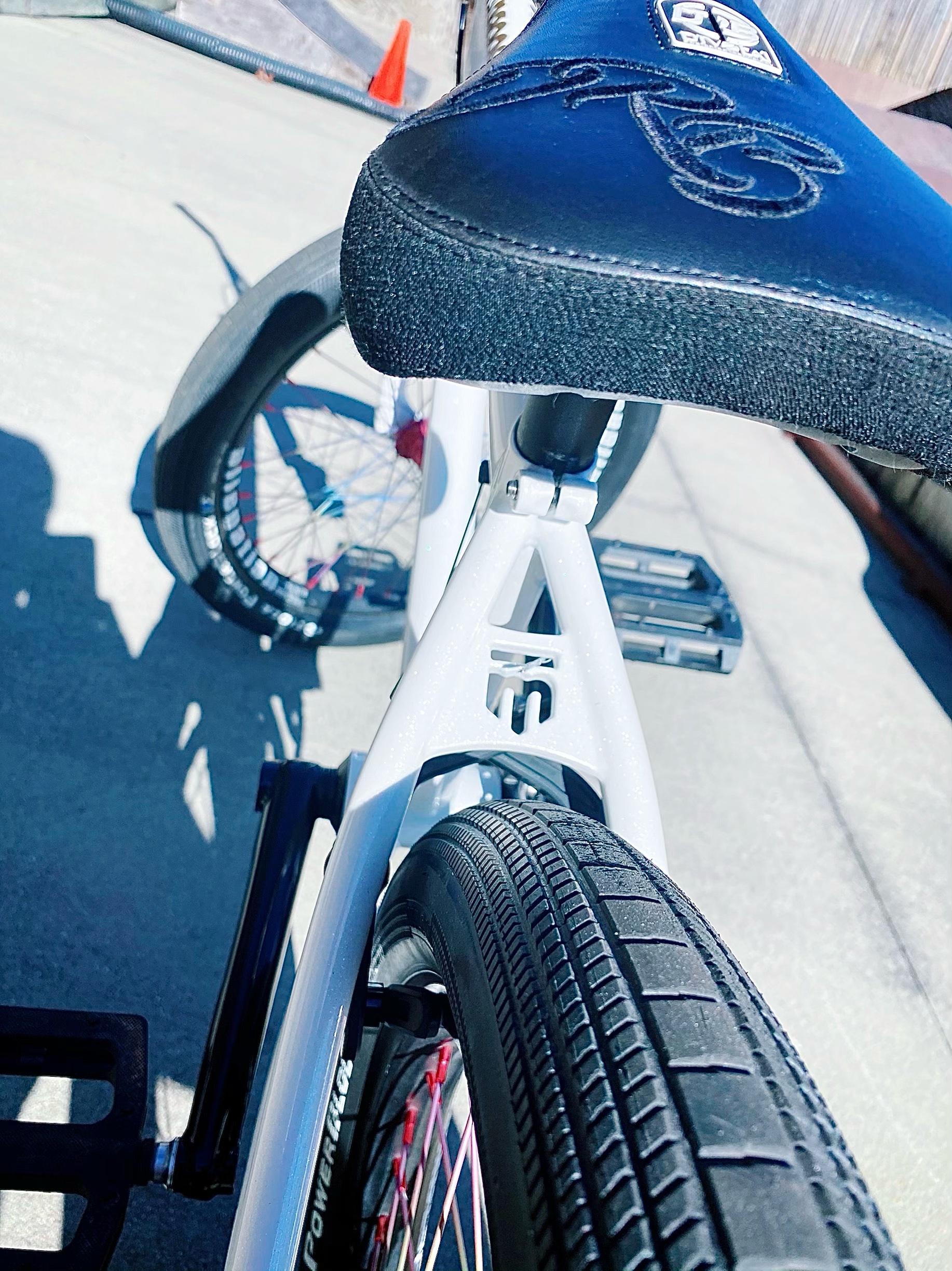 Pedals: Premium PC Slim
Chain: Odyssey Bluebird
Front Wheel: Profile mini hub lace to Alienation Mischief Rim, titanium spokes.
Back Wheel: Profile mini (titanium driver) laced to Alienation Malice rim, titanium spokes.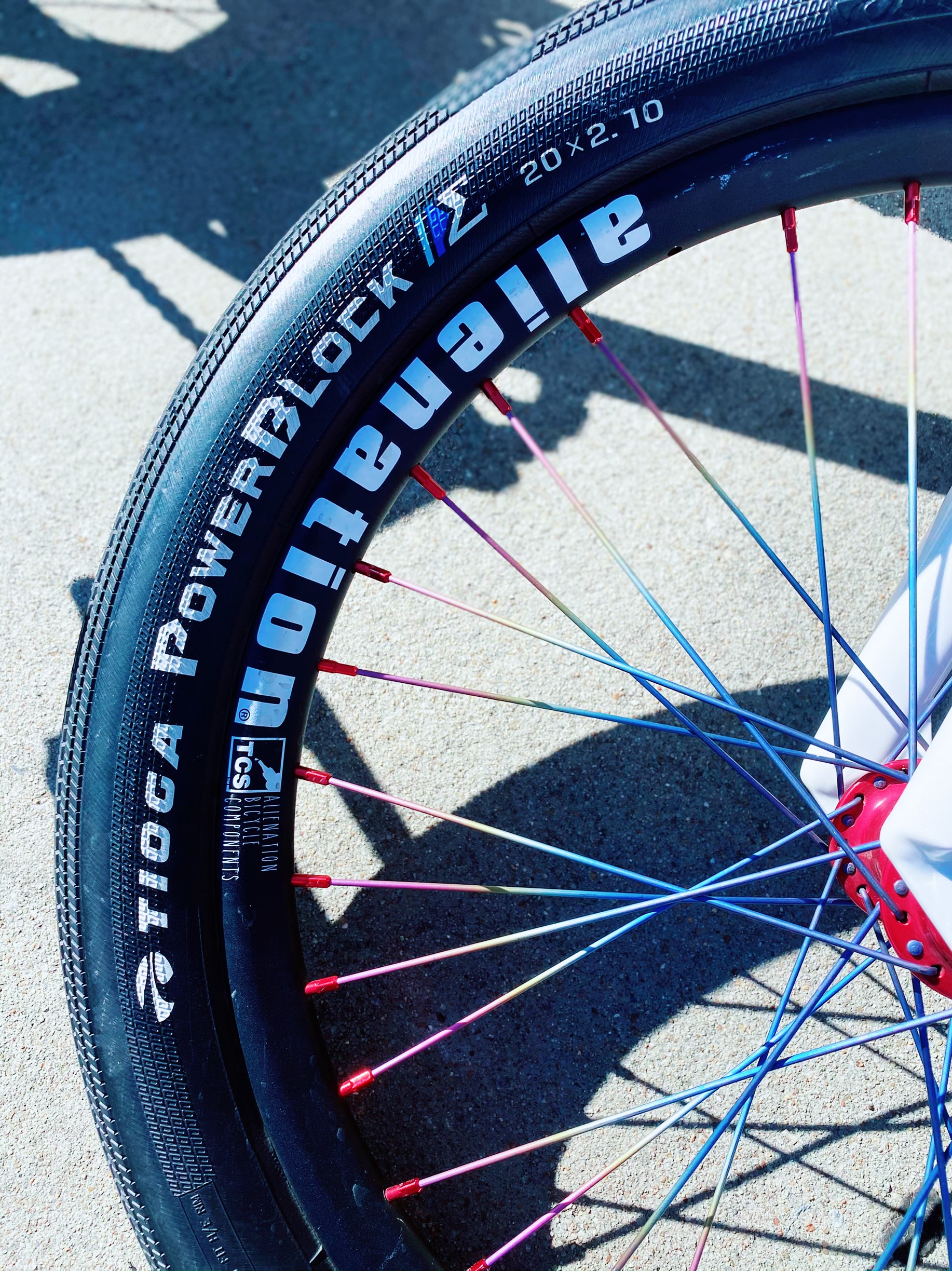 Tires: Tioga Powerblock 20 x 2.10
Brake Arms: Flybikes Manual CNC (black pads)
Gyro Setup/Lever: Odyssey